Shinobu Hashimoto, gold glaze flower vase, bud vase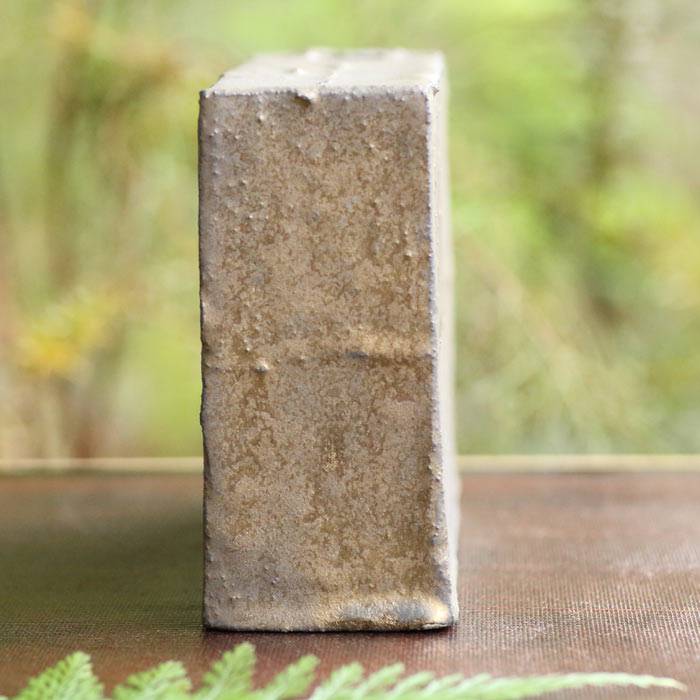 Made by Shinobu Hashimoto

Made in Japan

Size:About Height 10.4m * Length 16.5cm * Deapth 4.5cm

Material:Pottery

Package: None
Shipping Cost (It might differ from the real EMS shipping rate)
Asia District (Taiwan, Hong Kong, Singapore, Malaysia, Thailand, Vietnam, Philippines, Macau, China, etc.) - JPY 2680
America District(USA, Canada, Mexico, Costa Rica, etc) - JPY 3600
Oceanea District(Australia, New Zealand, New Caledonia, Fiji, Papua New Guinia, etc) - JPY 3600
Middle East District(Turkey, Saudi Arabia, UAE, Oman, Qatar, Iran, Iraq, Kuwait Bahrain, Israel, etc )- JPY 3600
Europe District(France, England, Germany, Italy, Spain, Switzerland, Sweden, Denmark, Finland, Belguim, Poland, Russia, etc) - JPY 3800
Shipping method
We use EMS(Express Mail Service). After we ship the product, it will take 3-10days to arrive at your place. You can track the parcel.
Purchaser of the product must read the below condition carefully.
Return/exchange and refund
We will not accept return/exchange of the product unless the products we sold have any damages or we shipped the wrong item. If we accept the return/exchange, the products must be complete and without any signs of having been used or damaged.

The product is carefully examined before shipping. However, in case there is any damage in the product, you should check the product within 7 days and report to us after receiving it (the days are calculated fromt the proven date of delivery). Otherwise, we will not be responsible for the damage, so please check the quantity, apparent condition, etc., when the product arrives.

The color of the product you will receive might look slightly different from the pictures you see in this web page. This is because depending on the amount of light when the picture was taken, the color in each picture might look different. Please understand, we will not accept return or make refund because of the above reasons.

We will not be responsible for any of the customs clearance and customs duty/tariff payment.



Shinobu Hashimoto
Shinobu Hashimoto's spare, urbane designs excise all unnecessary elements, leaving behind an elegant silhouette coupled with a distinctive surface texture. Though hardly pushy, his teaware nevertheless lingers on in the viewer's mind. While many artists are capable of simplicity, the ability of Hashimoto's works to captivate is unparalleled.
Indeed, this elegant, understated quality has led to many of Hashimoto's pieces being used in advertising – a setting that lets them to shine.
"In an ad, the product is the focus – my pieces can't steal the show. But then again, if there's no aspect to them that draws some sort of attention, there's no point in them being there in the first place," Hashimoto says.
"My stance on my work and the goals of advertising fit hand in glove, so I'm very pleased whenever I see my pieces used in an ad."
Though born in Tokyo in 1969, Hashimoto moved at the age of 10 to Shiraoi, Hokkaido – the small, sleepy town some 100 kilometers from Sapporo where his grandparents lived. His father, who had quit his corporate job, opened a coffee shop – a surprising choice for a town where dull drive-through establishments were the norm, but an ultimately successful one. He eventually built a ceramics shop next door, and began selling pieces that, while made in quantity, were still hand-made. These also proved a hit, and the business continued to grow.
In his middle and high school years, however, Hashimoto was by all accounts an ill-mannered ne'er-do-well. He was rarely at home, often spending the night at friends' houses, and never saw his father making pottery, let alone took an interest in his work.
After graduation, Hashimoto moved to Sapporo. He some time attending a music college, but dropped out within the year, thereafter hopping from part-time job to part-time job – including work at a bar that he would come to run for 11 years, starting at the age of 23.
"It wasn't really a shot bar or a rock bar or anything like that. It was a wash-out bar," Hashimoto laughs.
"It was a free-wheeling sort of life, working in a bar packed with my fellow hoodlums. I could head out with them on my motorbike when I pleased. I didn't have any children, and I wasn't really thinking about saving for the future or anything at that point."
That all changed at the age of 34. One of Hashimoto's friends suddenly got the notion to take up ceramics, and the group dropped by his home on one of their rides. At the time, Hashimoto himself still thought it ridiculous that he should give a shot at working with clay, and abstained. But his companions seemed to be having fun, and were thrilled when their finished, fired pieces arrived in the mail.
"My pal had a good time, and so we went back again. That time, I gave it a try – and had a lot of fun. Of course, I was pleased when I saw the finished piece."
Hashimoto had already been thinking about starting another business during daylight hours. His experience in the studio made opening a ceramics school a natural choice. But hiring someone with teaching skills would eat up much of the school's potential earnings – and so he decided to teach. After closing down the bar, Hashimoto returned to his hometown to study under his family for six months.
Once his training was up, Hashimoto opened his school – and a gallery – in Sapporo. Though the business took a while to gain traction, he gradually improved, and has since developed a substantial fan base.
Never a lover of ornamentation, and a longtime fan of the simple, Hashimoto decided to restrict his palette to two colors: white and black.
One of his main styles currently – the white hibikesho, or "cracked powder" – came about when cracks developed in an unsuccessful early piece. The cracks themselves held some appeal for Hashimoto, and he sought to replicate the effect in later, more polished works. It took five years of development to arrive at a point where the style could be reliably reproduced, Hashimoto says. His hibikuro style – "cracked in black" – took another three years to perfect.
But the outcomes are well worth the effort: Knowing he has convinced onlookers his simple, refined designs are something stylish is enough to make Hashimoto grin with pleasure.